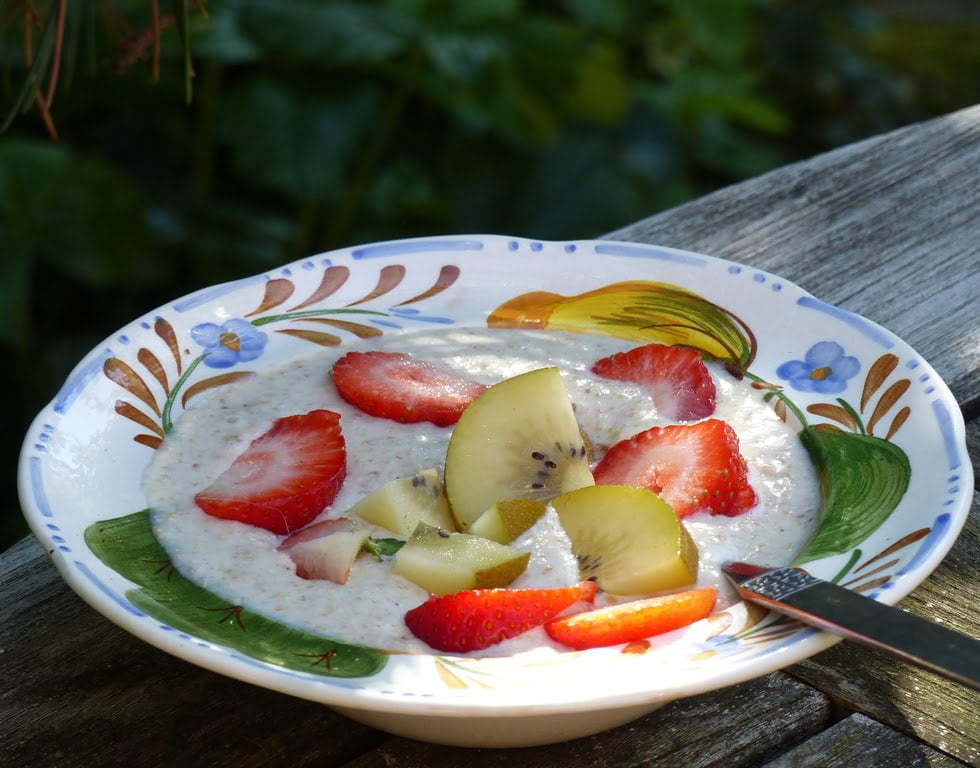 Buckwheat and Linseed: superfood alternatives to oats
Buckwheat despite its name is completely unrelated to wheat and is, in fact, a plant related to rhubarb and like linseed gluten-free. It is a superfood seed rich in B vitamins and minerals.
First sprout your buckwheat.
It can be done quicker by soaking for an hour or two or overnight but it's better to soak and rinse the buckwheat for a couple of days, similar to making bean-sprouts, which makes them much, much nicer and more nutritious.
Sprouting buckwheat groats
2 cups of buckwheat groats makes 4 helpings. Place buckwheat groats in a bowl and cover with water, leave for an hour or so to soak then drain.  2-4 times per day, add plenty of water stir gently and strain excess off. After 1-2 days the little groats are starting to grow a sprout. Rinse well one final time, store in refrigerator for up to a couple of says.
Breakfast for one?
If you need only one serving sprout your buckwheat and store in the fridge or freezer. It will be fine for a few days, then make up single helpings (divide ingredients below by 4) as you need.